Bubby visited from March 2-13 and she, Jonas, and I went on a road trip to visit Pop and Nana in Fairfield.
The first day we drove to Fresno. The trip started out a little stressfully. We set off with what I thought was enough gas. Turns out there is a long stretch with nowhere to get gas, mostly uphill. My car went quickly from saying I had 45 miles worth to 41 to 36 to under 30. We pulled over at the Pyramid Lake rest stop because I didn't want to get stuck on the side of the road. Thankfully we have AAA and they came in 20 minutes with a couple gallons to get us to the nearest gas station! The hotel in Fresno was ok but not in the best neighborhood. Some little kids were running around the hallways and rattled the doorknob and at one point I thought I heard someone knock on the door. I said, "Who's knocking?" and then Jonas yelled "Who's knocking?!" for 15 minutes until he fell asleep.
We drove to Fairfield the next day and hung out with Pop and Nana– it was Jonas's first time meeting them! It was so cool to have four generations together. Jonas especially liked playing with their dog, Dudley.
That night, we stayed at a hotel, a Fairfield Inn and Suites, that was SO nice, especially compared to the night before. The beds were so comfortable and we slept so well since we were so tired. They even had soy milk at breakfast!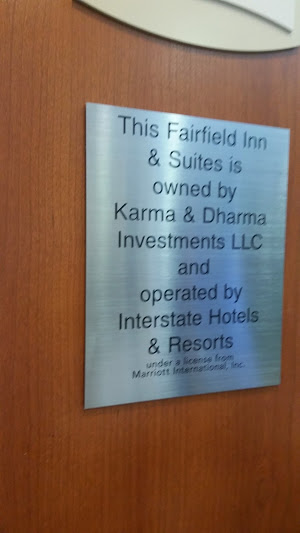 We were supposed to stay in Fresno again, but we decided to try to find another Fairfield Inn and Suites since we liked it so much. We changed our reservation to one in Tulare, which actually ended up being closer to the middle of the drive, so it was perfect! On the drive there, we stopped at a restaurant for lunch. They had a cute waterfall fountain in front so we posed for some pictures.
I had a plate of appetizers. It was all fried and delicious! It filled me up so much, I wasn't even hungry for dinner.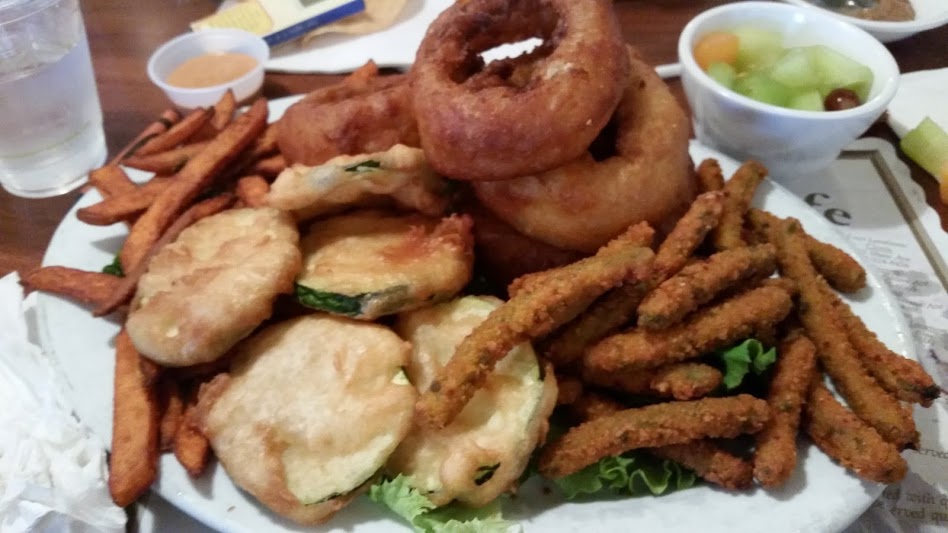 We stopped in Pasadena the next day to have some food with Sadie and then drove the rest of the way home. Jonas got sick of being in the car sometimes and would cry to "see Mommy" and we came up with some fun ways to entertain him. My favorite was singing Old McDonald. For each animal, Bubby would pull out a finger puppet and have it dance for Jonas.
Here are a few more pictures from Bubby's visit.
Jonas loves Bubby! He kept saying "See Bubby!" whenever she was in another room and they had so much fun together. <3