Christmas and all the festivities leading up to it were so fun this year. We did all our usual traditions and added a few new ones. We watched Elf and drank hot chocolate, had a vegan potluck with our friends, and went to see the over-the-top lights on Thoroughbred Lane. Jonas was fascinated by the lights. He was a little hungry so he would start to fuss, but then as soon as we got to a new house, he would stop fussing and stare.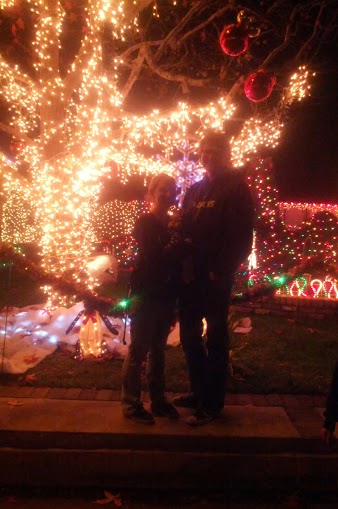 My sister, Sadie, stayed with us on Christmas Eve. We drank soy eggnog and watched Gremlins. Jared made a fire in the fireplace and he and I went to the kitchen to make cookies for Santa. When we went back into the living room, Sadie and Jonas were both asleep. It was cute!
Then Jared read Jonas The Night Before Christmas, a Christmas Eve tradition from his family. The version of the book that Jared's family got us has beautiful illustrations and Jonas enjoyed looking at them.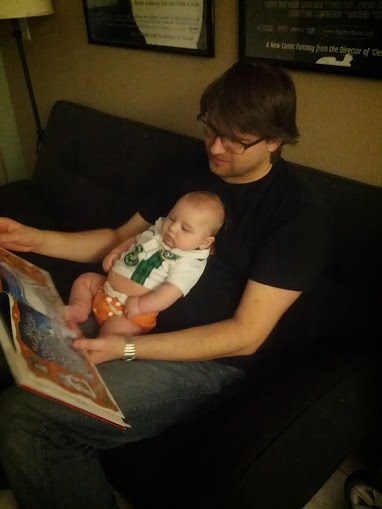 On Christmas morning, we woke up and opened stockings and presents. We had some more eggnog and some cookies and then listened to Christmas music and talked. We headed out to Shannon's in the afternoon. Everyone loved seeing Jonas, especially his cousin Brooklyn and Jonas went back and forth between having a great time seeing everyone and looking at everything that was going on and being a little overwhelmed and getting fussy.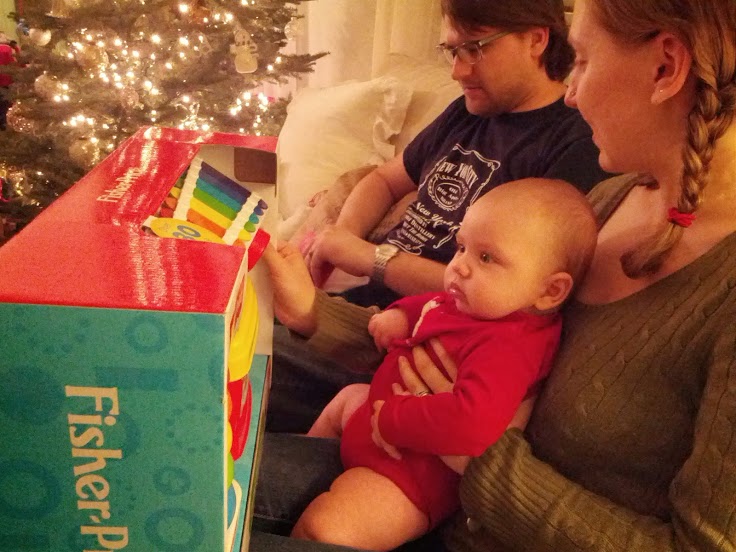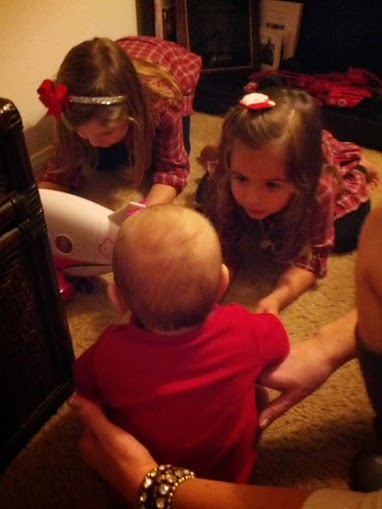 He fell asleep in the middle of present opening and napped with his Papa while Jared and I opened the rest of his presents for him.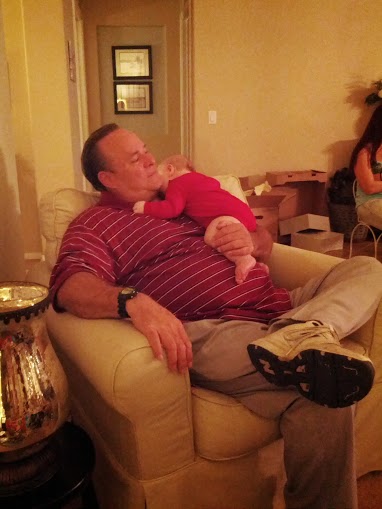 He got so many fun presents! We spent boxing day taking everything out of its packaging and checking them out. So far, his favorite is a xylophone. He enjoyed looking at some of his new books too.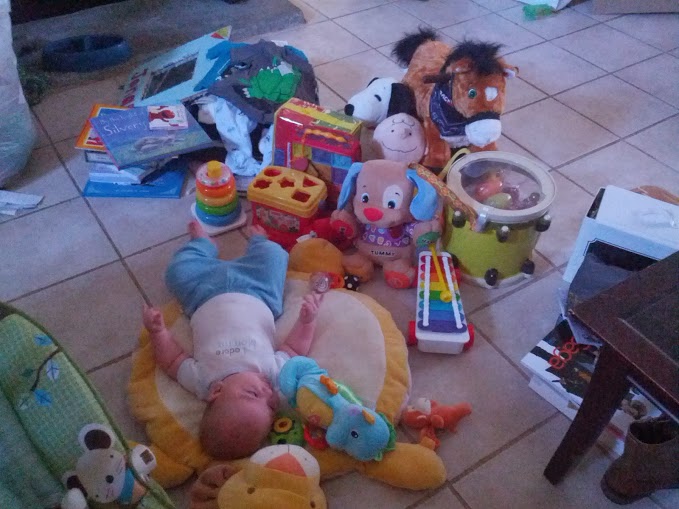 Two days later and he is still a little overstimulated, I think!
Happy holidays!!