Christmas was so fun this year. It was great to see Jonas get excited about his presents and spending time with everyone. On Christmas Eve, Jared read The Night Before Christmas, a tradition from his side of the family.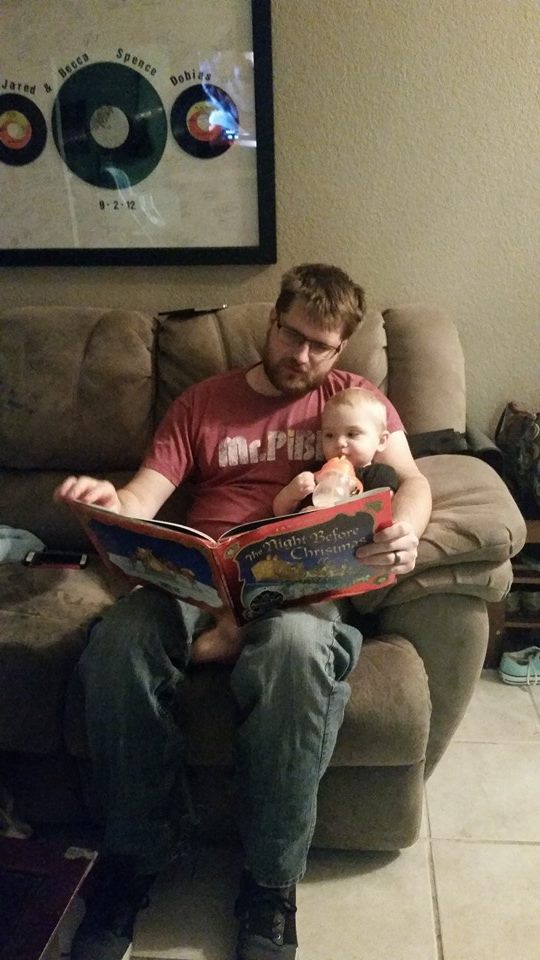 On Christmas morning, we went downstairs and opened our stockings. Jonas liked the glasses and books that Santa picked out for him.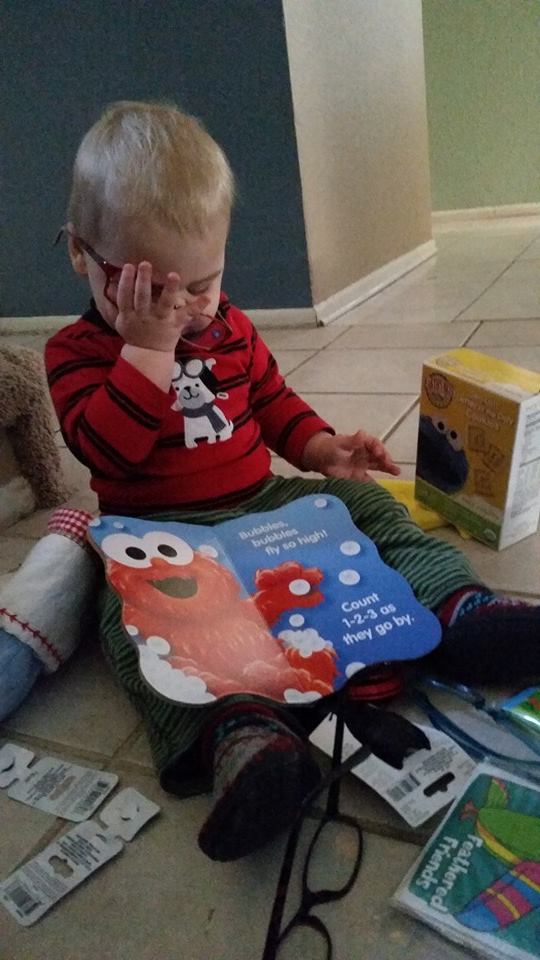 We waited until Aunt Sadie and her boyfriend arrived around 8am to open our other gifts. Aunt Sadie and Jonas got each other the same book!
Santa brought Jonas a steering wheel to play with in the car and a Mighty Ducks jersey. Jared and I got him a wooden coffee maker and a book. Bubby sent a bead lacing kit, a baby doll, a skunk puppet, some flying whirligig things (she got them at her 60th birthday party and decided to send them and they are probably Jonas's favorite gift, other than the giant box below), a flashlight, and other fun goodies. Great Grandma got him wooden vegetables and a wooden stir fry set.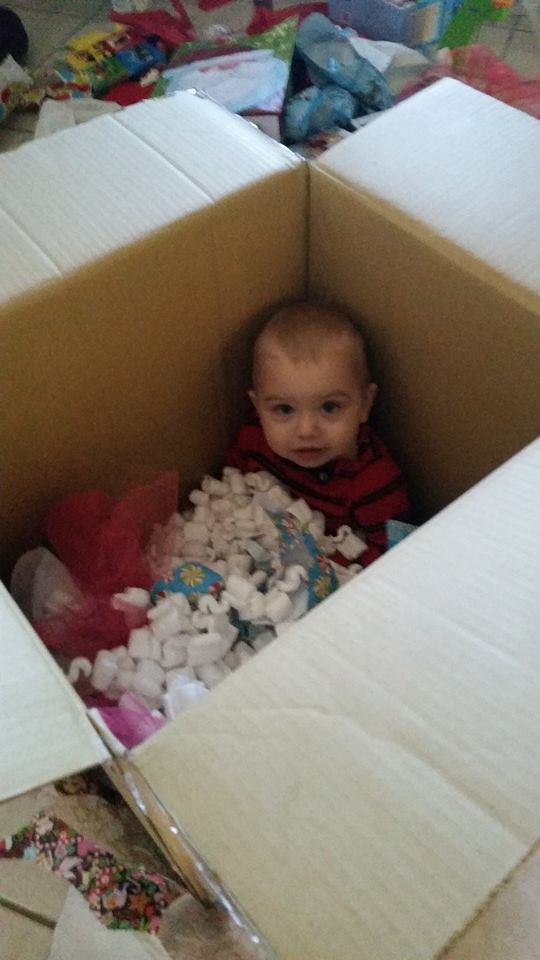 After a late breakfast of tofu scramble, Jonas fell asleep and even stayed asleep when I handed him to Sadie while we got ready to go to Aunt Shannon, Uncle Chris, Kayla, and Brooklyn's house.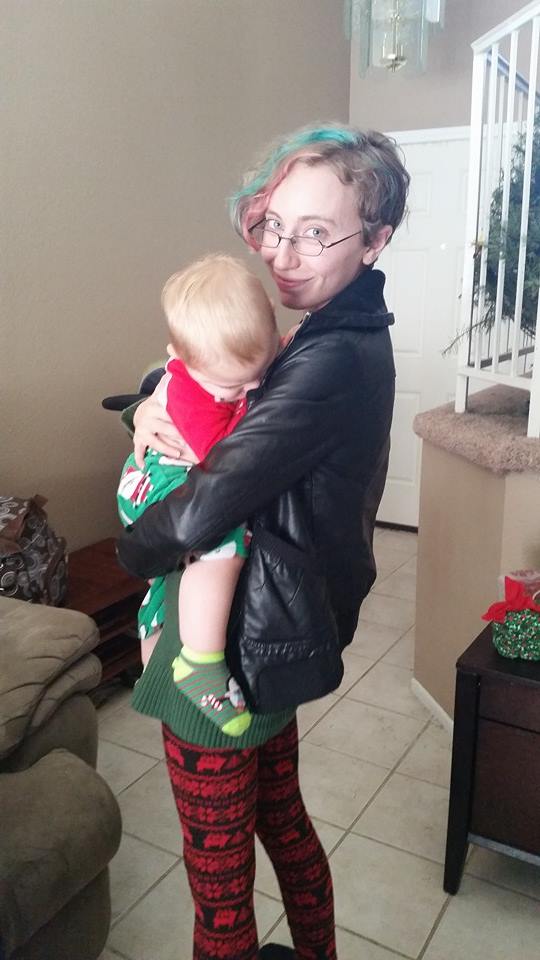 Aunt Sadie headed to Las Vegas for a wedding and we went to Shannon's.
I love the way the light looks in the picture below, and I love how cute my kiddo is!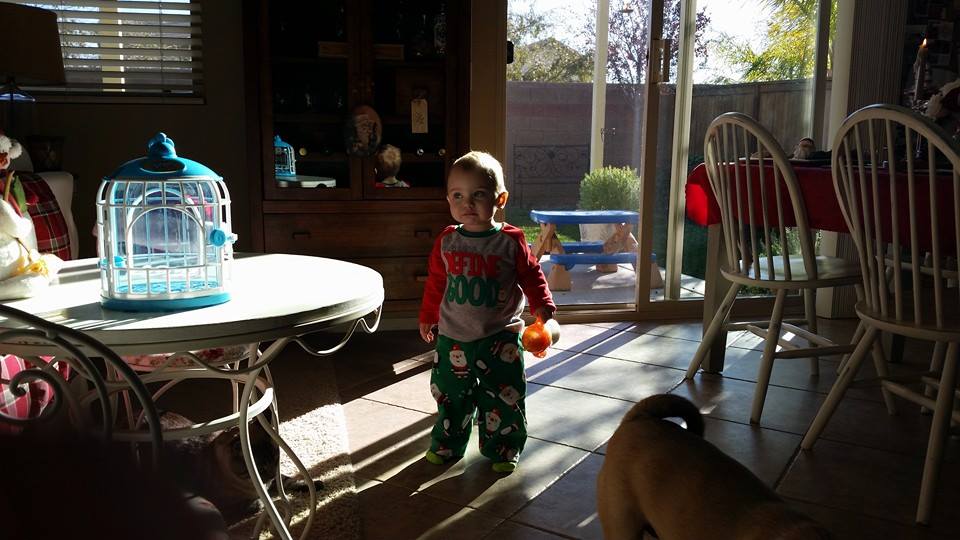 Jonas played twister with Papa and his cousins.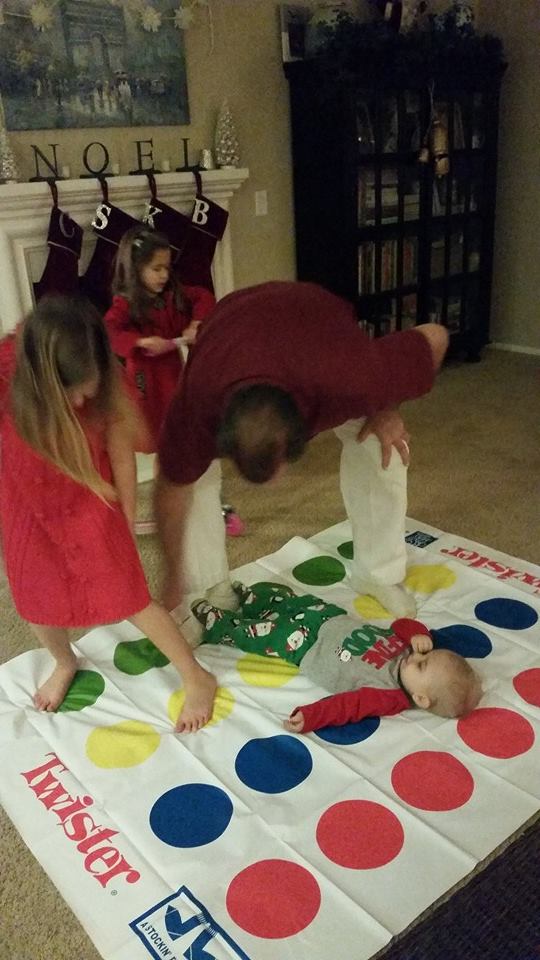 We had a delicious dinner and then opened even more gifts!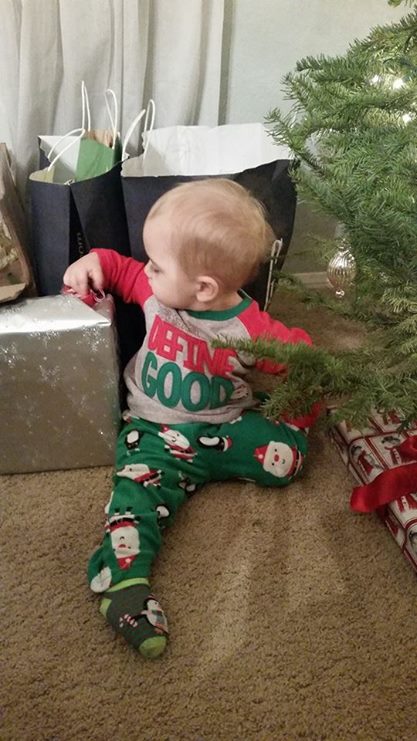 He got a tool bench and pajamas from Grandma and Papa and a Little People Musical Preschool from Aunt Shannon and family!
It was a long, but great day! I think Jonas felt the same way. I love that his little feet are propped up on his cousin here. Even though he was tired, he had a hard time sleeping that night, I think from all the excitement! I never imagined that Christmas could be as fun as it was as a kid, but seeing my own kid enjoy Christmas is so awesome!