Things are definitely busier with two! Plus I've been working hard on my childbirth educator training, so I haven't been updating here. We've been having fun, though, especially the last few days with the holidays.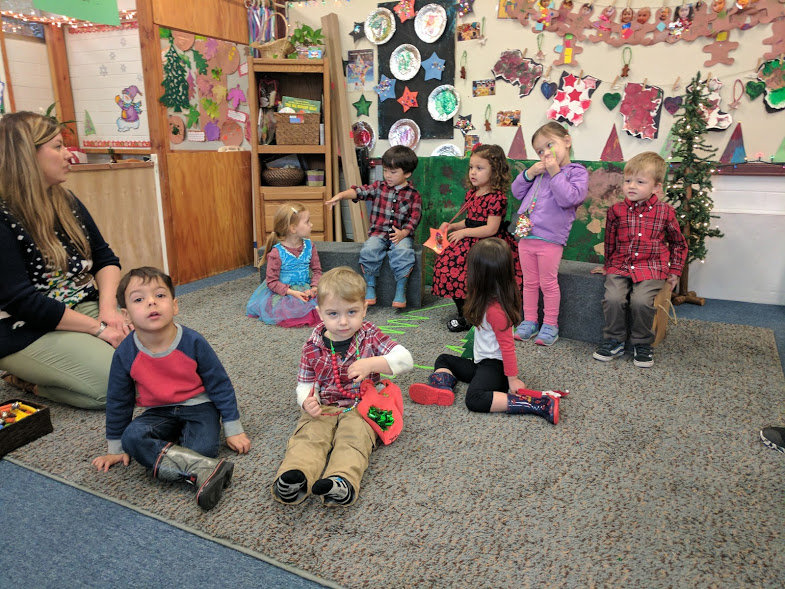 Jonas had a holiday show at preschool. This picture is misleading. While his friends sat and sang, he danced and jumped around!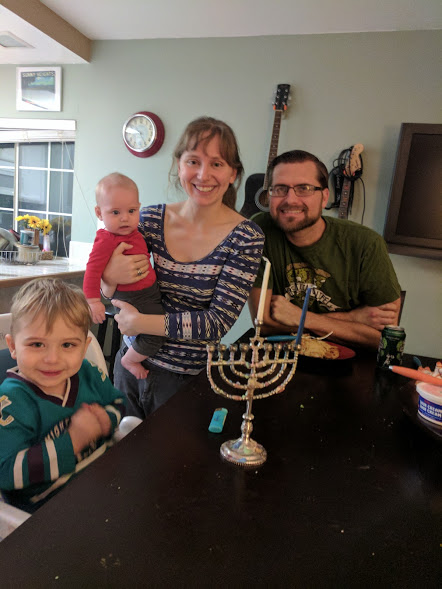 Christmas Eve was also the first night of Hannukah so we lit the candles, ate latkes, played dreidel, and opened a few small gifts. Jonas loved his pretend shaving kit and couldn't wait to shave just like Daddy does.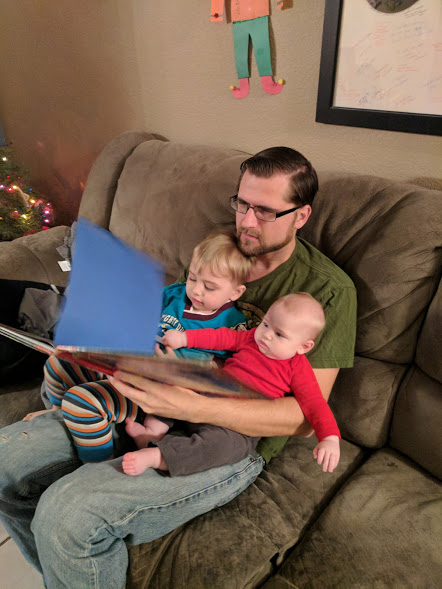 Jer did the annual reading of Twas the Night Before Christmas.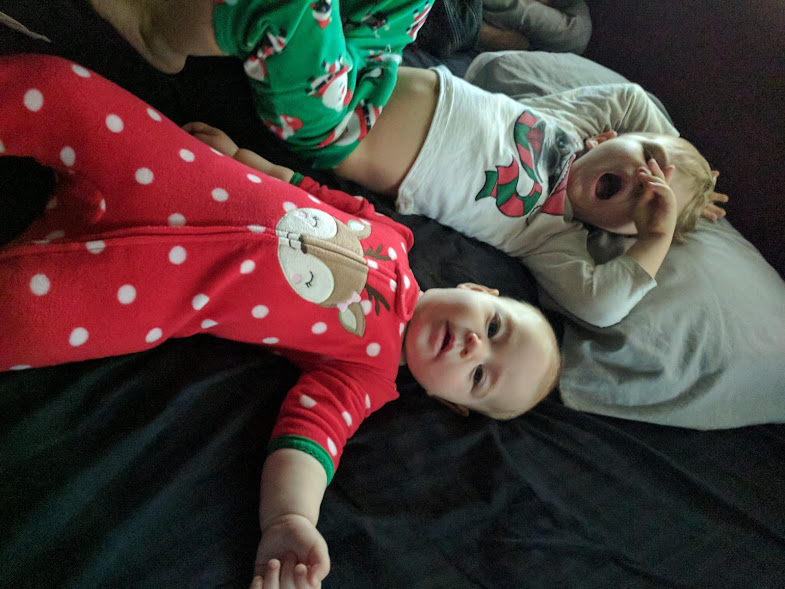 We had a great Christmas too  with some Christmas morning sleepy snuggles.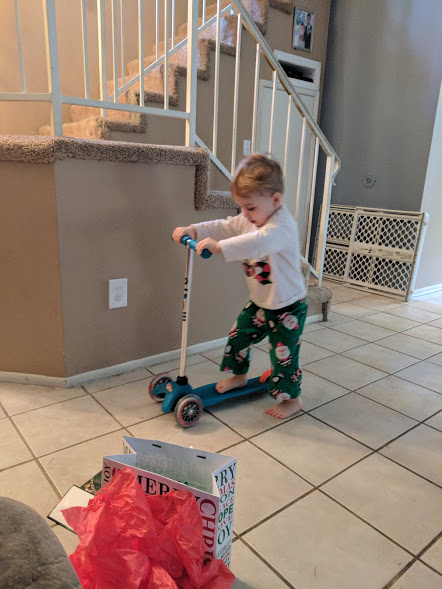 Santa brought Jonas a scooter just like he asked for! I was surprised– I thought he would tear through his gifts but he wanted to play with each one and we had to keep telling him to keep opening them. He would have been happy with just the scooter and his stocking. We even took a break for breakfast in between opening presents! Aunt Sadie brought vegan bagels and cream cheese and lox. So yummy!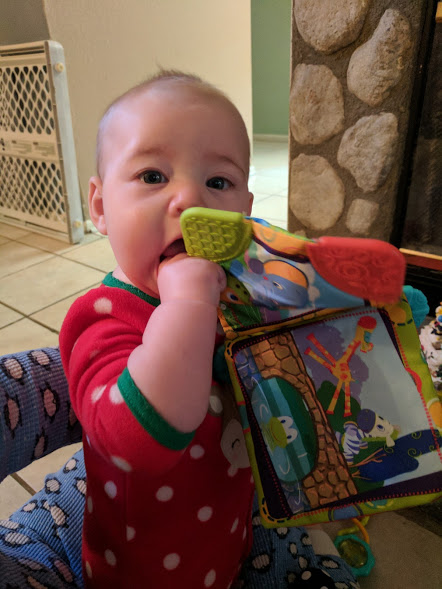 Josie put every single one of her presents in her mouth.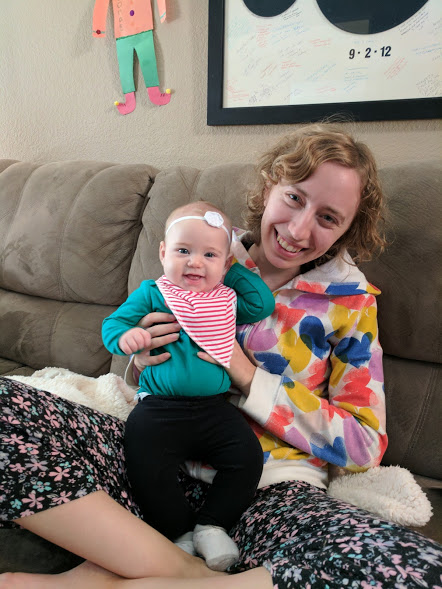 We had fun with Aunt Sadie as always!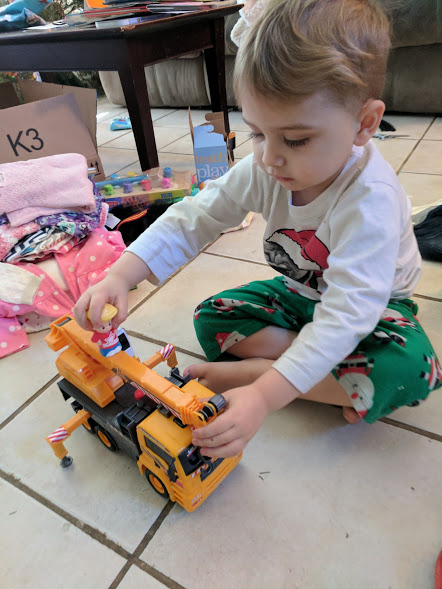 Mommy and Daddy got Jonas an air pump crane and he loved it so much he wanted to bring it to his cousins' house!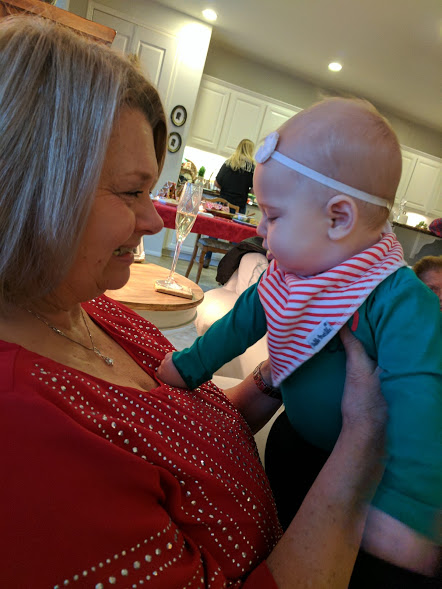 We spent the evening at my sister-in-law's house and had a yummy dinner and opened more gifts. Jonas loved playing with his cousins and Josie enjoyed drooling and playing with everyone's hands and grandma's sparkly shirt!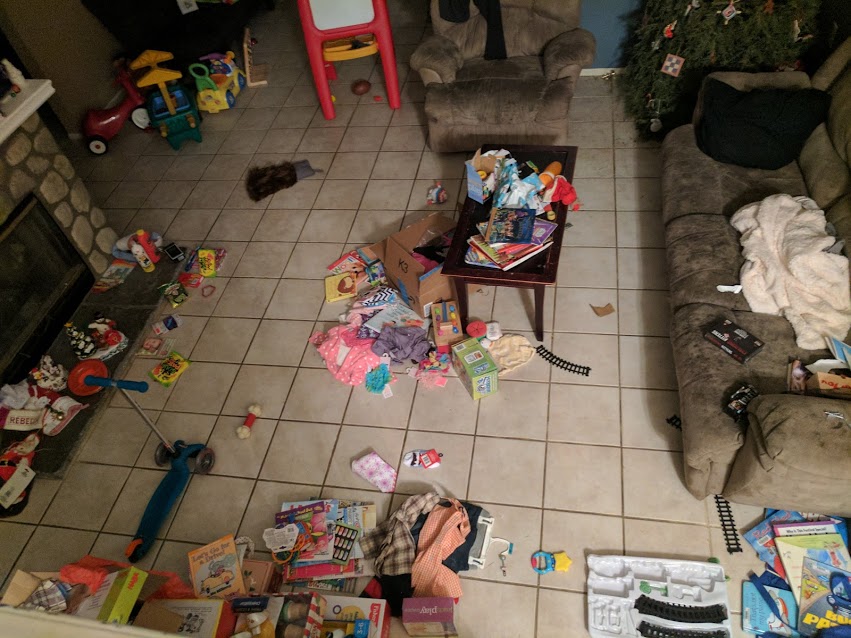 My kiddos are so lucky to be spoiled on Christmas by so many people who love them! It helps to remember that when I look at my living room right now, haha!
Happy Holidays!!