A few weeks ago, we visited an awesome indoor play space called LOL Kids Club. Jonas LOVED it. There was a ball pit and tons of stuff to climb and a little trampoline and toys. We stayed and played for four hours!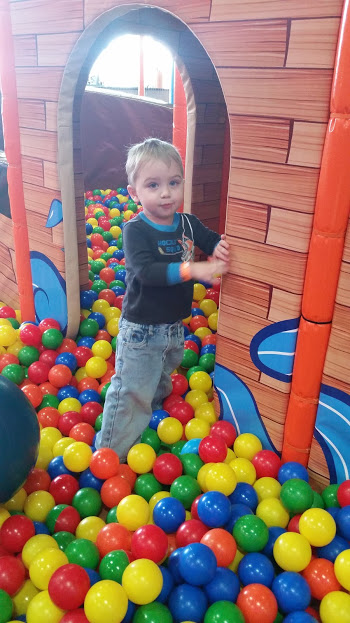 Someone hit our car on the way home. Thankfully no one was hurt!! We still don't have our car back though. Jonas  was very excited to see firefighters and he asked them "Are you a fire fighter?! Do you fight fires?!" They even gave him his own helmet!
Jonas went to the dentist for the second time and he did such a great job! They were all so impressed with how well he listened when they told him to open and close his mouth while they did his cleaning!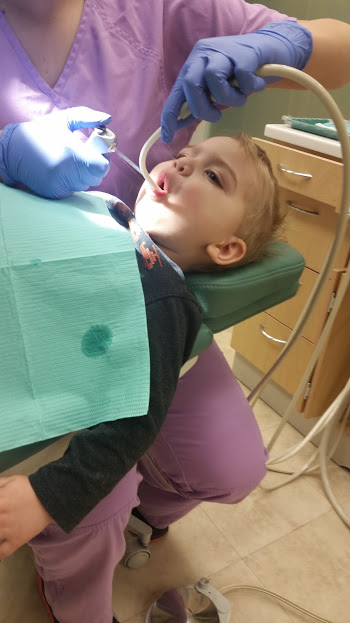 Even though we stopped nursing in August, I was still bouncing Jonas to sleep in the carrier before most of his naps. It was getting tiring for me so we decided it was time for him to take naps by himself. He had a really hard time at first. The first day, we went out for sushi after and Jared asked "Did you have any dreams?" Jonas said, "I had a dream that Mama goed in the other room and I cried for her to come back." I asked, "Did you feel proud that you fell asleep by yourself?" He said, "No, I felt sad that you left." It broke my heart!! He's been doing a lot better though, and the past two days has fallen asleep by himself without crying at all. Yesterday he even got up and used the potty by himself!! Here I am crying our last nap in the carrier: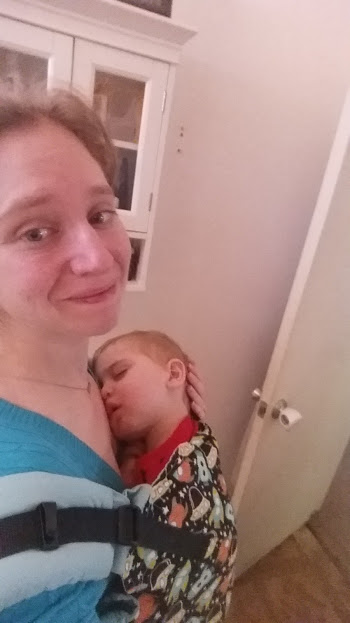 I want to remember this view forever!!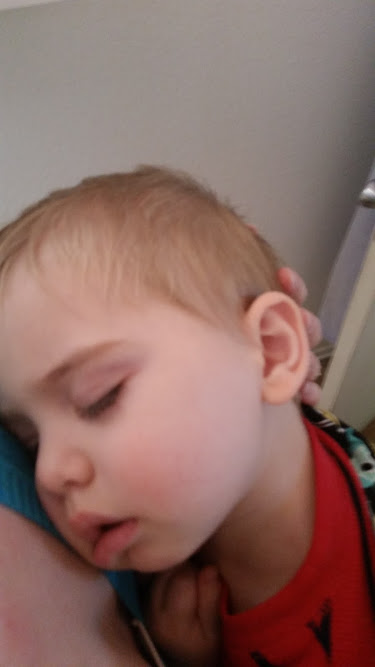 Since we've been without a car, I've been trying to come up with fun things for us to do at home. We made Valentines! Our friends are coming over on Monday for a Valentines Play Date!