Jared: Who is SO pretty?
Jonas: Mommy's so pretty!
(In the car)
Jonas: PICK up with Mommy!
Becca: I can't pick you up right now. I'm driving.
Jonas: I need this.
Jonas: This is Mommy's pillow
Becca: This is Mommy's pillow?
Jonas: Actually, this is Daddy's pillow.
(What 20 month old says "actually"?!)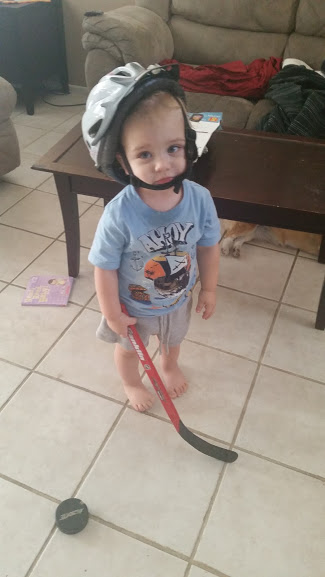 Jonas: Have a helmet! Baby Duck! Hockey Duck. (Takes helmet off and puts stick down). Not a hockey Duck now.