This Friday, we went to Long Beach for Jer's cousin's wedding.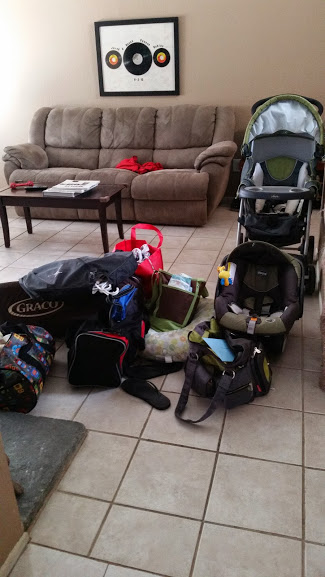 I could not believe the amount of stuff we had to bring for one night (the stroller stayed at home). I guess that's what happens with a cloth diapered seven month old when the grownups need clothes for a formal event and there is a possible beach trip involved (we didn't end up going to the beach).
It was Jonas's first hotel stay. Aunt Sadie watched Jonas and his cousins and they had a lot of fun.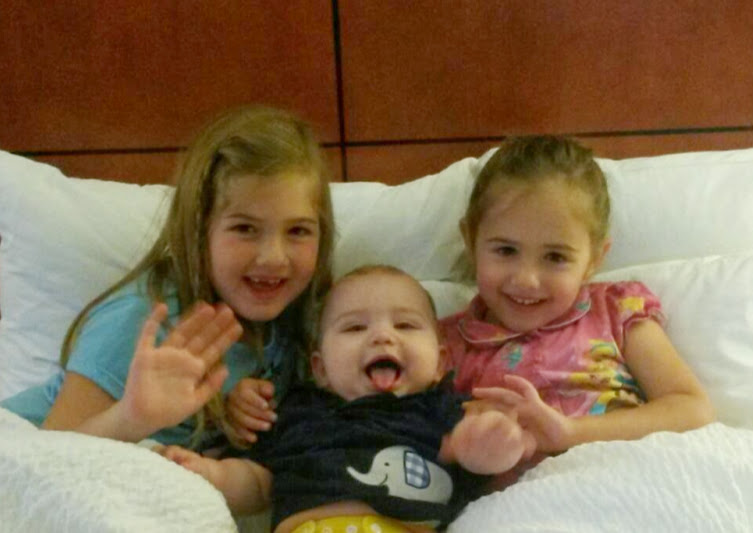 It was fun getting dressed up and having a mini date night, too.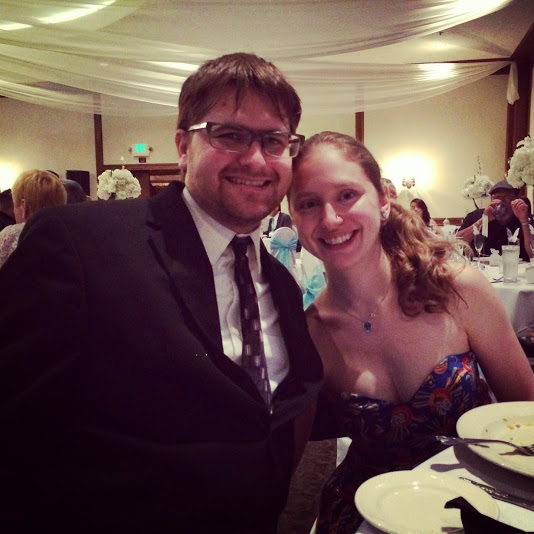 Jonas needed his Mommy for bedtime so I left around 9:30. I got to enjoy some Full House and Friends reruns and big fluffy hotel pillows while I nursed him to sleep.
The next day, we had breakfast with a bunch of the family and then Jonas helped us pack up.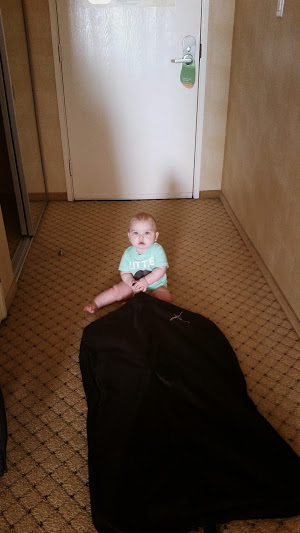 He took a nap on the comfy hotel bed and then we headed home!