Jonas and I traveled to West Virginia May 21-27 for a reception to celebrate Elizabeth and Drew's marriage. I was nervous to do the trip with just the two of us, but Jonas did great! He is an awesome traveler.
When we got there, we had to get some groceries, and I had forgotten my carrier at the house where we were staying, so Jonas got to ride in the cart for the first time. He loved it!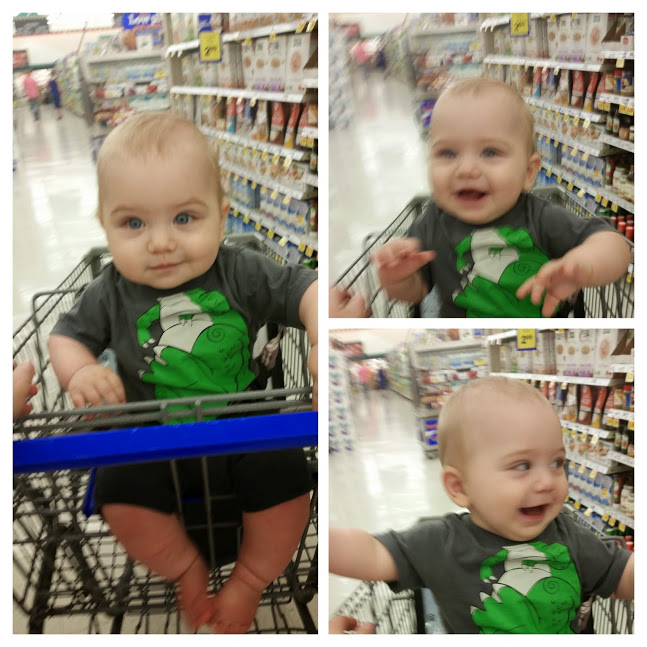 He enjoyed spending lots of time with Great Grandma
We played on the swing set Sadie and I had as kids (with a modification to make it baby friendly!)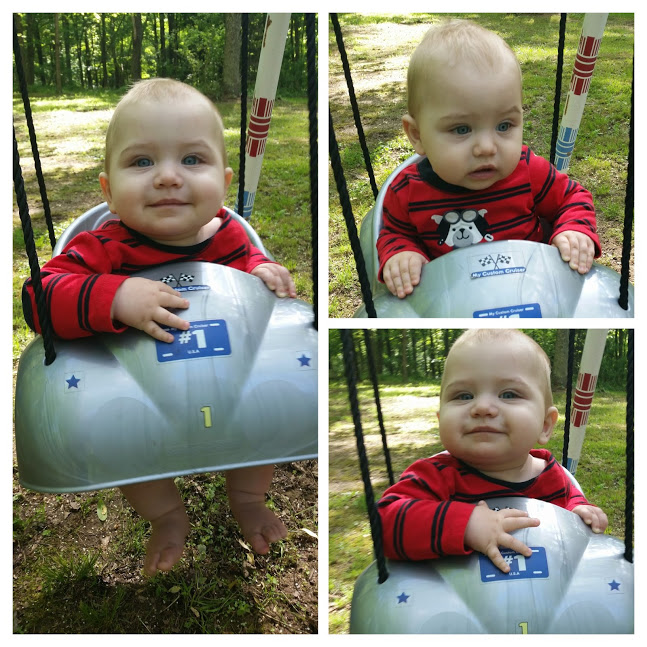 Jonas also tried out the hammock. That is my beautiful Grandma and the beautiful house my dad built in the background.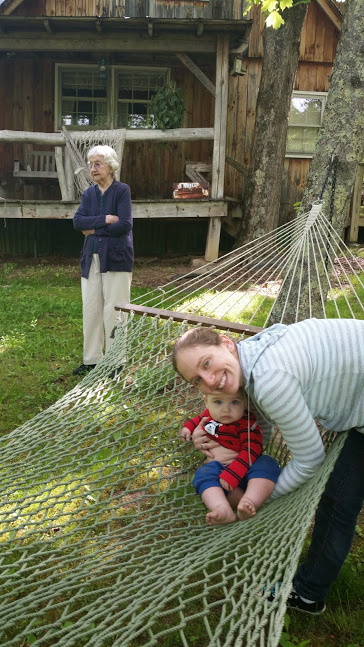 All of that outside playing, and Jonas needed a bath. We washed him in the sink and he loved it!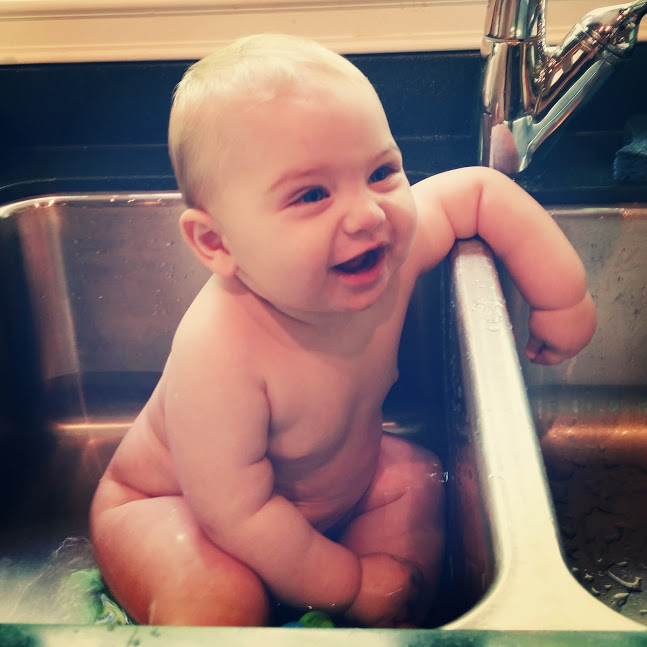 Jonas had on a cute button up and khakis for the reception, but there was a diaper situation on the way there, and I had to clean up a ton of baby poop without getting any on my dress when we arrived with about 10 minutes before the party and 10 wet wipes. I was imagining walking in late to see a bunch of people I hadn't seen in years, covered in poop.
Thankfully, we were able to clean him up and get him in the backup outfit, and then some friends showed up with water and tissues so I could wash my hands. I am still waiting to see pictures from the reception, but Jonas slept the whole time I danced with him in the Ergo carrier. Before falling asleep, he said his first word– "Hi" as he met a bunch of my friends from high school!
Bubby came up for a day and Jonas had fun crawling around with her.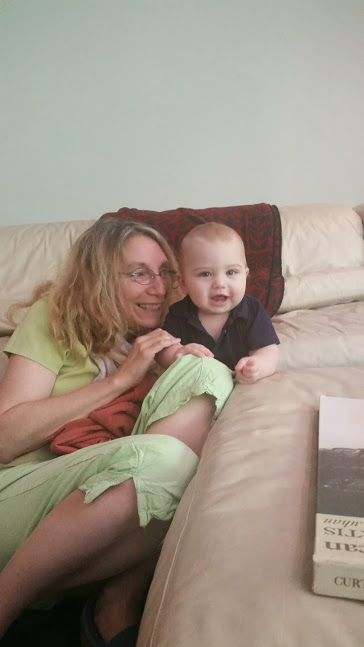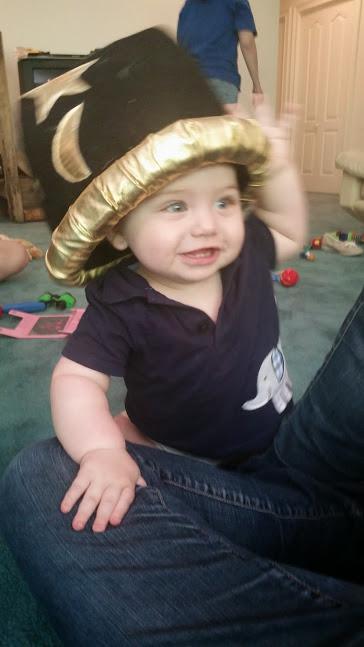 He made friends on the plane on the way home and they held him so he could see out the window.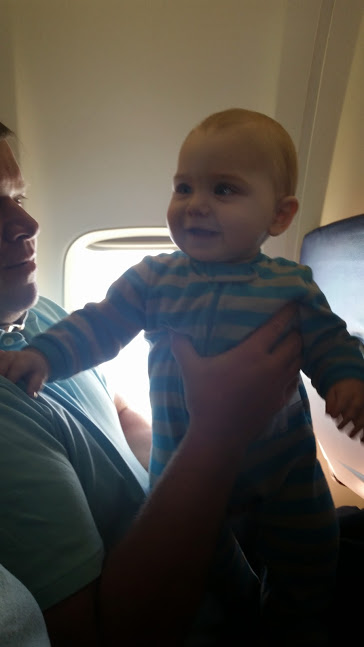 It was a great trip, but we are both happy to be home. When we got back, Jonas was so excited, reaching to all of his favorite things in the house to see them. He was especially excited to see Daddy!