One of my 101 in 1001 goals was to get a new fruit or vegetable and make something with it. I decided to try an Asian bitter melon.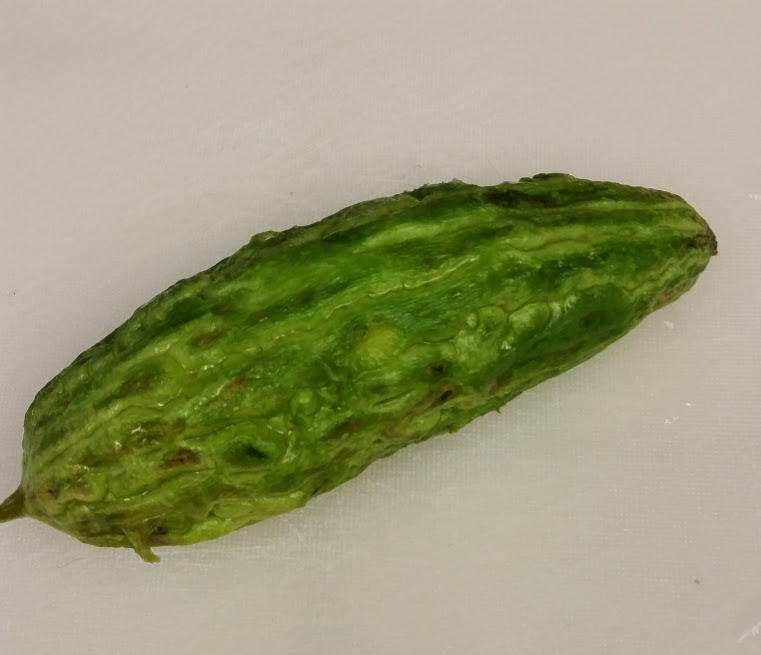 The inside was beautiful and reminded me of a pomegranate.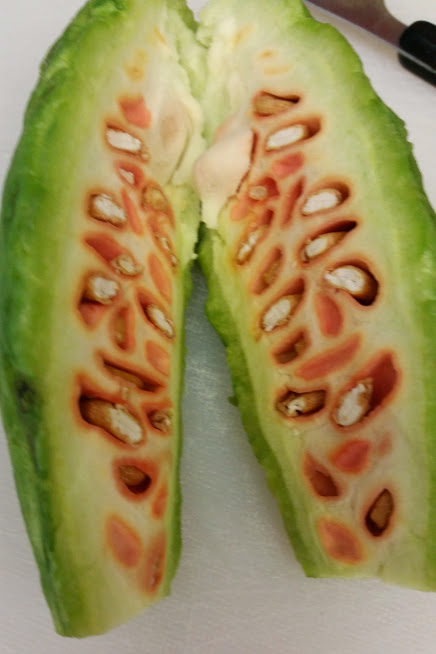 I scooped out the seeds, salted it, then washed the salt off (this is supposed to get rid of some of the bitterness), chopped it up, and made a stir fry.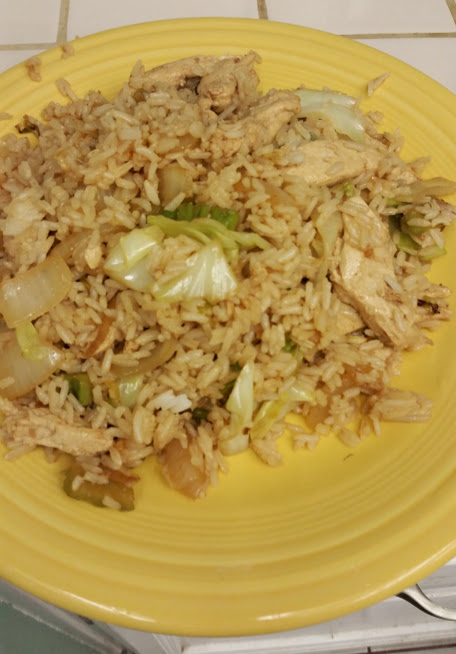 Not very pretty, but pretty yummy…except the bitter melon. I guess I'm not sure what I expected, but it was BITTER! Jared and I both gave it a good try and had a few bites before we picked the rest out of our meal and ate the rice, onions, cabbage, and fake chicken. Now we know we aren't huge fans of bitter melon.
We also finally made it to a library story time after a few failed attempts/ story times that were not for the right age group. I'm getting into a few more bands, too, which is fun. It has been hard to make progress on some of the list now that Jonas is mobile!