We've been busy enjoying the holidays. Jonas really liked Hanukkah and he would ask every night if it was time to light the candles. He still asks if it is Hannukah.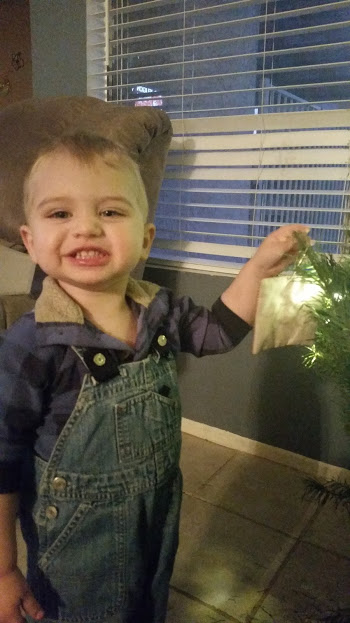 We went with the cousins to see Santa and to the Yard House for dinner. It's the second year we've done it and a really fun tradition. We kept asking Jonas beforehand what he was going to ask Santa for and he said a "Muddle and Match Imagine book." He told Santa and Santa told him, "Ok!" He kept asking, and as we were leaving he called over his shoulder, "Can I have a Muddle and Match Imagine book?!" We had forgotten to tell him that when he asked, Santa wouldn't give him the book right away. We explained after, though, and he understands now.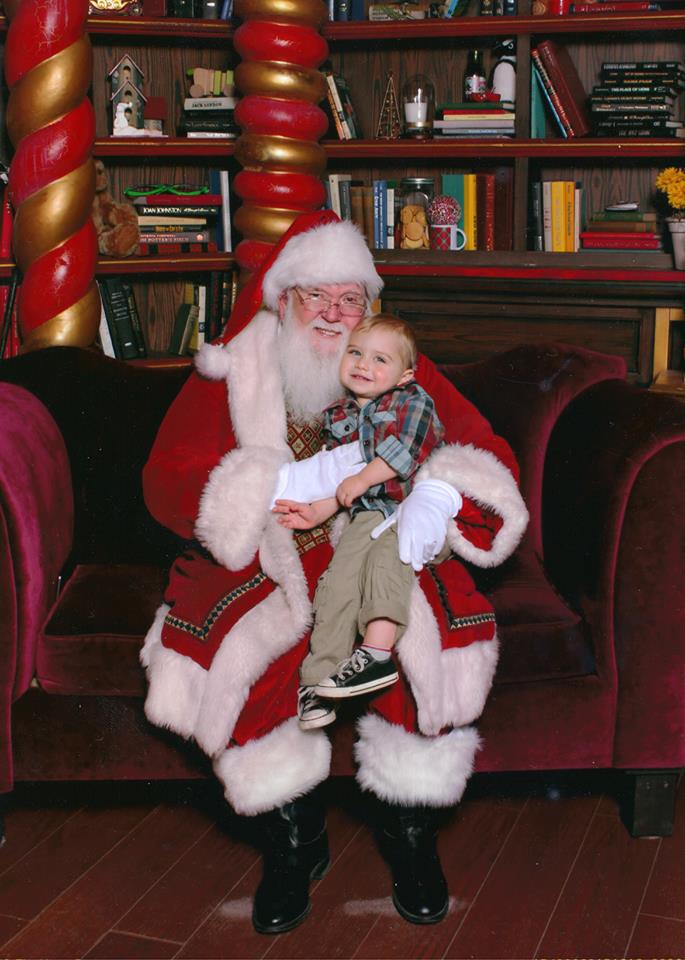 Jonas got to hang out with Santa a couple other times– at his You and Me Play School class and at the cookie exchange we did with our play group.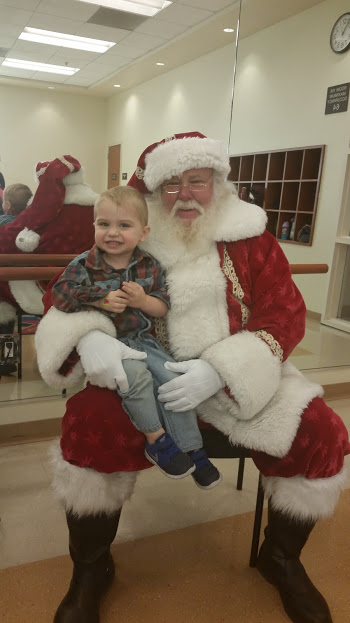 Last weekend, we took a road trip to Arizona for my friend Ellie's baby shower. We were supposed to meet at a park, but the trip took longer than expected. Jonas kept asking to go to the "far park" and luckily there was another park close to the hotel.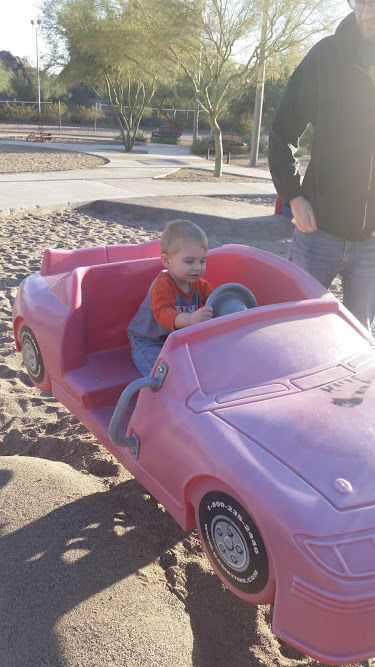 A bunch of our Arizona friends got Jonas some Christmas presents and he was really excited about them! He wanted to sleep with them all, including Captain America.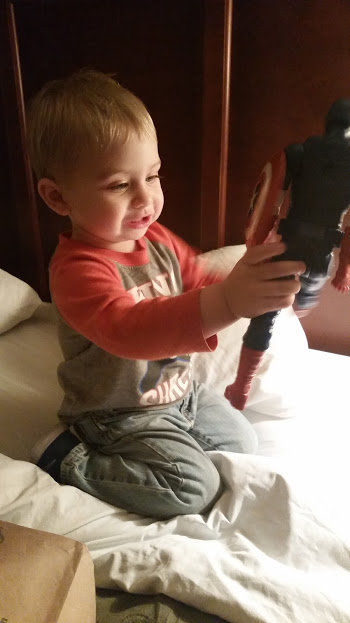 While I went to the baby shower, Jonas and Jared hung out with some of the other dads and kids. We adjusted the carrier to fit Jared in case Jonas wanted to nap in it, and I wanted some pictures of my two cute guys.
After a whole day of playing with his friend Evelyn, and not napping, Jonas was so tired he fell asleep on her bedroom floor.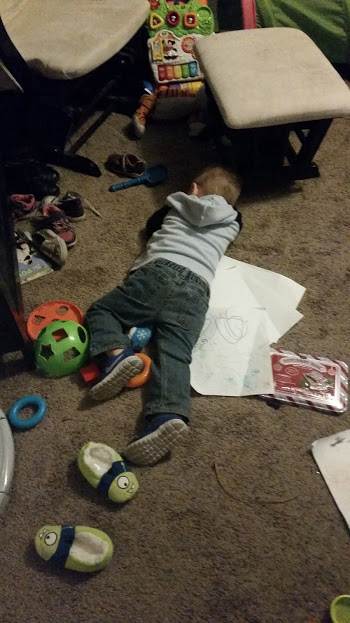 It was a great trip, and he was such a great traveler! When he wasn't sleeping in the car, he played with his fingers and hands and sang and talked to himself. It was so cute!
Last night we watched Elf and relaxed. We were supposed to go to a gift exchange with our play group today but Jonas was throwing up last night. He seemed happy all day though, so hopefully he is better. 3 days until Christmas and we're pretty much ready– just need to do some cooking and cleaning!!