On August 13 Josie turned one!
I love this little girl so much! She will always be my baby! She has been the easiest baby in the world. When she was a few weeks old and she woke up in her Rock n Play, she literally smiled herself back to sleep. She laughs and nods and gets excited about things. She wants to do whatever her big brother is doing. She loves giving kisses and cuddles. She's so brave and silly and curious and I'm still amazed, a year later, every day that she's really here and she's really my daughter! I have imagined her since I was a little girl and every day, as she becomes more and more herself, I feel like I'm meeting her and I am overwhelmed with gratitude and love.
Happy birthday Josie Bear! I love you SO MUCH!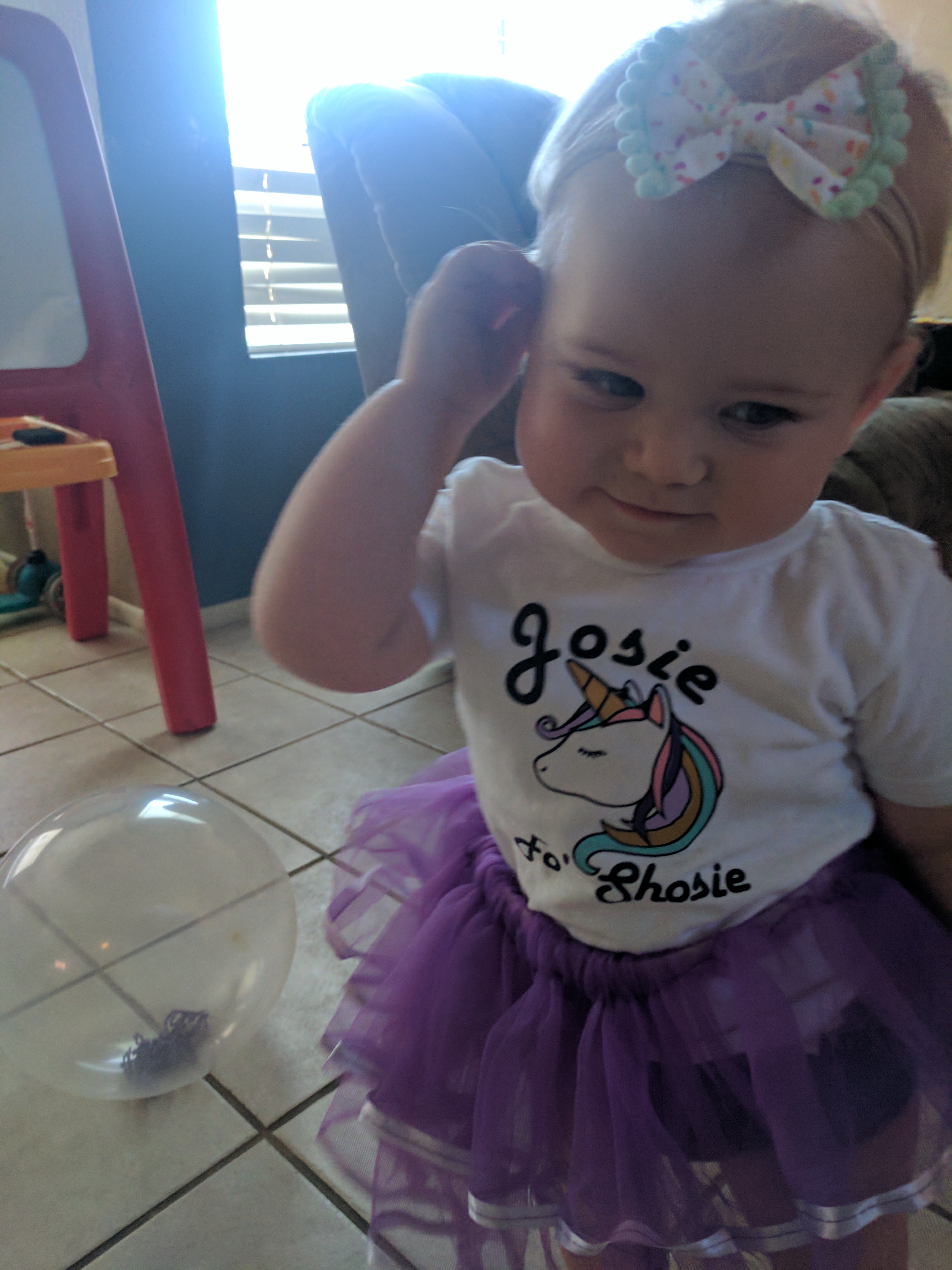 We had such a fun unicorn themed birthday party for her! There were lots of friends with kids so it was loud and wild! Thankfully Josie took a nap right before everyone arrived  so she was happy and  had fun playing with all the kids. She enjoyed her cake and she and Jonas have been loving her new toys and books. It was a great day to celebrate our wonderful Josie!